Anaplastology Materials & Techniques
Digital Application of Data Acquisition via 3dMD (3D Stereophotogrammetry) for a non-invasive and instantaneous generation of a digital 3D mesh of surface with texture information. It allows for custom-selection and export of surface of interest (nose) in common 3D file formats (STL, OBJ).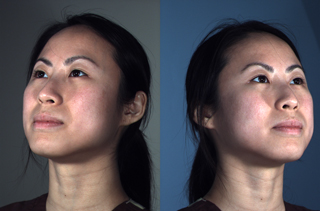 Rhinoceros prepares the STL file of noses for milling.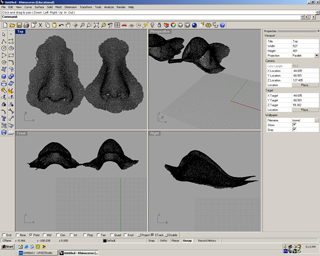 SRP (Subtractive Rapid Prototyping) Player generates mill perimeters for the Roland MD X-40 Milling Machine.
Replications were made of the master defect cast for working cast and milled noses for impression for wax sculpting with Dow Croning 3110 RTV Silicone and Catalyst.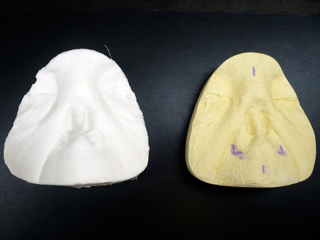 Wax Sculpting
Mold Making of a Two-Piece Flask Mold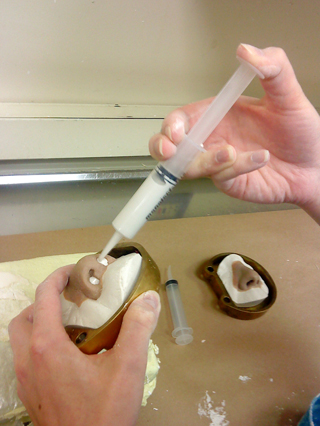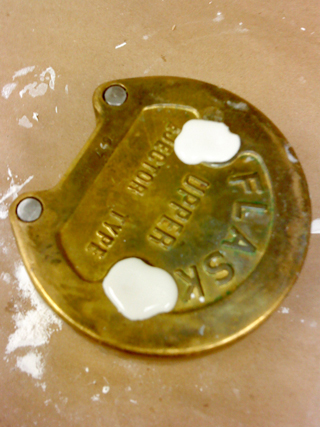 Intrinsic Coloring & Mold Packing
Factor II, Inc. A-2186 Fast platinum-based silicone was used to mix base color, red blush glaze (surface vasculature), gold tan glaze, dark brown glaze (freckles), shadow (depth).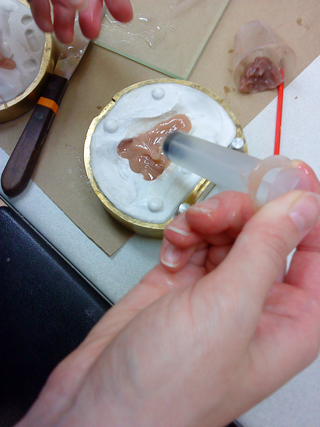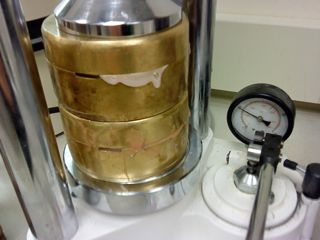 Trimming & Extrinsic Coloring
Excess flashing and seams inside nares were trimmed with scissors and silicone bur.
Final color match with extrinsic pigments and A-564 Acetoxy Silicone Adhesive with condensation cure.
Powdered with confectioners sugar for a matte finish.
Complete Nasal Prosthesis