Warm and fuzzy science for all to enjoy!
"Knitting in Biology 101" on Etsy was created by CraftyHedgehog, a part time history student and full time crafter. With all their little innards needle-felted by hand out of 100 percent wool, these are by far the cutest dissections I've seen!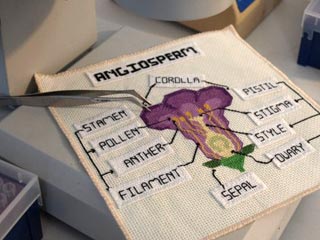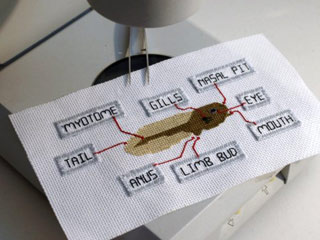 Also on Etsy, voraciousbrain, a plant reproduction scientist, features "epic science stitchery with a side dish of snark" in her shop "Scientists unite!"
After more sidetracking from studying the Head & Neck, I came across the most huggable yet anatomically accurate brain by Karen Norberg, a research instructor in psychiatry at Washington University in St. Louis.
Norberg's brain (the knitted one) and other neuro-art are featured at the online Museum of Scientifically Accurate Fabric Brain Art — seriously.
[via Scientific American]